Continuing on from
Costa Rica Part 1
....
We took our new Tico friend, Marco, up on his offer to pick us up in Montezuma and drive us to Santa Teresa (where he managed the beautiful
Esencia Hotel and Villas
). We spent the day enjoying the hotel's pool, walking along the lengthy beach, admiring the fit surfers and paddle boarders, and eating a deliciously fresh ceviche and fruit juice lunch. Marco took us to a fabulous place for sunset: The
Papaya Lounge
in Mal Pais (about 3 km from Santa Teresa).
The layers of steep hillside stairs transcended the tips of the treetops, leading to the smartly decorated lounge, which offered views, unobstructed by walls, to the sea. We enjoyed the sunset with cocktails, appetizers, impeccable service and wonderful conversation. Our time at this stunning location felt magical, and while we felt that Santa Teresa was a little too busy for our taste, we would gladly return to visit this lovely establishment.
Post sunset, Marco drove us to
Otro Lado Restaurant
for a late dinner. Italian food prepared by transplanted Italians; TH was in heaven. Another reason to revisit the Santa Teresa area.
After about a week in Montezuma, TH and I decided that we would leave for Samara. Our guest house owners told us that if we waited on the side of the road a bus should show up, which would take us to Cobano, where we could catch a bus to Playa Naranjo (across the water from Puntarenas), where we could catch ANOTHER bus to Nicoya, and then transfer on to Samara. If all connections were timed correctly the journey would take about four hours. Traveling by bus would be much cheaper than paying $50 per person, as the shuttle signs in towns advertised.
We waited by the side of the road for about an hour. No bus. We eventually flagged down a taxi, whose driver informed us that it was a local holiday and that there wouldn't be any busses running to Cobano. The taxi driver would take us there, where we could check the status of a bus continuing on to Playa Naranjo. Once in Cobano, to make a long story short, we could not find any signs of a bus, bus driver, or open bus station. Our taxi driver, who had conveniently waited in the town square, thought maybe he could drive us to Samara, taking the more direct, but rugged, road, for $100. Looking around dusty, empty Cobano, this seemed like a really good deal. (Dang! We should have taken the shuttle after all.)
Busses don't take this route, and for good reason. We crossed several rivers and crept down potholed back country roads.
The bumpiness of the drive was offset by its beauty; the route showcased the green cattle-raising countryside, and then parallelled pristine, deserted beaches. Had we been driving our own vehicle, we would have stopped multiple times to enjoy the views.
About four hours later we arrived in Samara. A
little
more local, a little less bohemian-hippie, Samara provides a slower and quieter vacation retreat than Montezuma.
What we did:
walked to the rocks on the south side of the long beach for fishing
rented kayaks and paddled to Isla Chora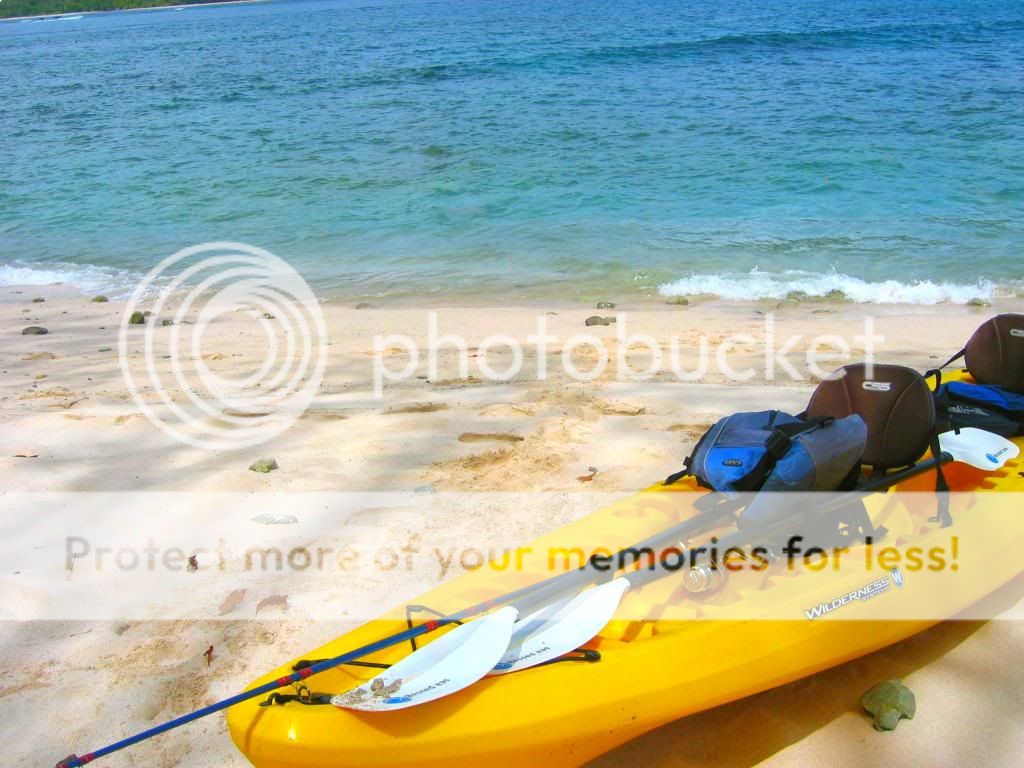 On a tip from a fellow traveler, we made our way to isolated Playa Izquierda. From the main road in Samara, ask for directions to El Pequeno Gecko Verde Hotel. It will be a trek, but walking through the more local section of town is quite enjoyable. Once you see the hotel sign, turn into the hotel grounds. Walk straight through the property like you belong there. You will come to a fence at the wooded edge of the property. Continue on the trail on the other side of the fence until you reach the top of a bluff. Follow the cement stairs down to the (most likely empty) beach.
Strolled the beach during sunset. A very popular activity.
Where we stayed:
We had reserved and paid in advance for an economical hotel in the middle of town, but I won't mention the name as we were not enamored. I would recommend staying either in the hills overlooking town, or right on the beach. There seemed to be a plethora of budget and mid-range options.
Where we ate:
There are plenty of restaurants right on the beach, but we found our few dinners there to be quite expensive, with service that was slow even on Tico time. We chose to eat away from the beach and loved:
Casa Esmerelda- located a few blocks off of the main beach road we had consistently delicious food, friendly and efficient service, in a less "touristy" environment.
A variety of sodas- serving Tico food at affordable prices. Most offer a lunch meal of fish, fried plantains, rice, beans, and salad for about $3.00. TH loves the spicy chili pepper that accompany such lunches (be careful!). A typical vegetarian meal:
To be continued in Costa Rica Part 3....
Question: What do you do when you've paid for lodging in advance and find it to be substandard? Suck it up, or try to get a refund and move on?